Claire Snook
What You Should Look for in a Remote Candidate's Resume
Mar 3, 2021 1:00:00 PM
hiring remotely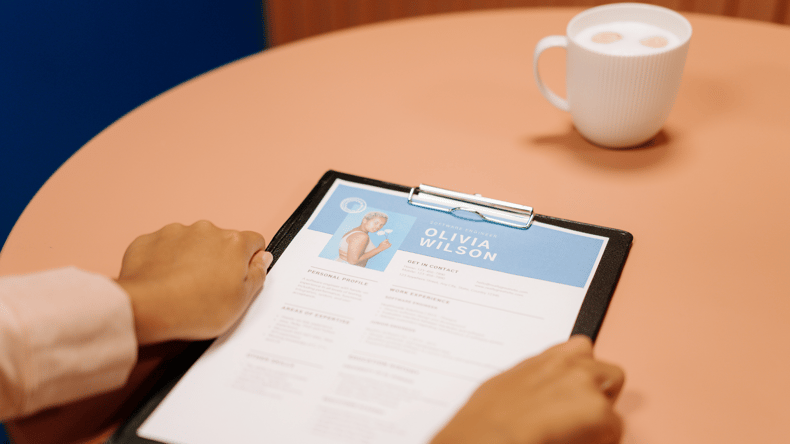 Your remote team needs a candidate who can slot right in and hit the ground running, delivering great work from the off. You can gather a lot of information from a remote candidate's resume when you are looking for tech talent. Start by designing a job and providing an accurate job description to ensure you get the best possible applicants.
From how they lay out their resume to their skills, there is plenty to garner from a resume's content.


Remote work
First, you can see what remote work experience they have. Most people have remote work experience now, but search the resume to see if they have remote work experience outside of the pandemic. Obviously, the more experience they have as a remote worker, the better used they are to the ways of working.
A remote worker is usually a self-starter. They have the aptitude to get the job done, to a high quality and to deadline. The longer they have been working remotely, the more likely they are to be organized and able to effectively manage their time. This would have been expectations in previous roles, which is why previous experience as a remote worker can reveal a lot about the candidate.


Time with a company
The length of time in previous companies is important to consider as it shows commitment to that company and their work. It might also say something about the level of impact that the candidate has been able to provide in previous roles. This could be either in the sense of promotions or that they have been able to take part in building a product from scratch and been responsible for the growth and scalability of that product for years.
Candidates who stay in a company for several years are also able to embed more into the company culture and you can expect candidates to bring useful experience when it comes to how a company's culture and team organization changes over time.
There has been a big uptick in job hopping in recent years, where people stay for shorter amounts of time at companies. A Bullhorn survey found that 39% of recruiters believe that the single biggest obstacle for an unemployed candidate in regaining employment is having a history of job hopping or leaving a company before they have been at a company for a year.
But job hopping isn't necessarily a bad thing for a business. There are lots of potential reasons for someone to job hop such as developing their skill set and knowledge, seeking fulfilment, and testing out different companies before settling. People who move jobs regularly are often curious, seeking out new opportunities for companies that you might not have discovered yourself. If you're a canny hiring manager then you can use this to your advantage.

Detail-orientated
The resume will reveal whether the person is detail-orientated through their spelling and layout of their experience. If the resume doesn't read well or has mistakes then you know that the person hasn't taken the time to ensure the quality of their work. What would their output for you look like?


Communication ability
Communication is so important in a remote team and their resume should be easy to understand. Clear written content shows they know how to work with a remote team and how to communicate their ideas. Remote teams have challenges that in-office sites don't, and communication is at the heart of many of them.


Problem-solving skills and autonomy
Having previous remote experience could mean that the candidate has gained valuable problem-solving skills and how to independently make good decisions without having to refer upwards in the system every time. In order to get things done, remote workers have to be resourceful and autonomous, while at the same time not being afraid to ask a colleague or manager for help when needed. There is a higher probability that remote workers have experience handling problems or technical challenges independently than people who are used to having a co-located team around them at all times.
Read their resume carefully to find evidence of this, such as details of the projects they have worked on and the results they have generated in previous roles.


Skill set
A good resume will have the candidate's skill set laid out so that you can easily understand their knowledge and level of experience. It's a great sign if the candidate has been able to list out the exact skill set required by the job description. It means they have read your requirements and created a resume in response.
Take a deeper dive into their resume to understand what they have applied these skills to build and how much in-depth or complex experience they've been able to gain through previous jobs. Identify the areas where they have extensive experience and where they might be lacking some. Consider what the candidate potentially would need to learn if he/she/it were to succeed in this job and whether this is something you'll be able to train them on or not.


Technical skills
One of the hard things when evaluating a candidate's resume is judging the actual level of their technical skills. Most candidates will self-evaluate their skills based on their subject knowledge but as a company looking to hire talented people, this is not enough for you to really know if the candidate is good or not.
This is something that we at Nixa.io have decided to do something about. We send all of the candidates on our platform through a technical test to verify their technical skills before they are allowed to join. This means that when you're reviewing candidates from Nixa.io, you are able to access all of the core information about the candidate and their experience, in addition to a test report verifying their technical skills. We also complete a phone screen of all candidates where we check their remote experience, their problem-solving skills and communication skills. Notes from this conversation will also be included in the candidates profile and made easily available to you.
Our goal is to make it easier for companies to make informed decisions on which candidates to invite for interviews. Since we've done most of the job in advance and qualified the candidates on your behalf, you are able to move straight to interviews with highly relevant and qualified candidates. This will not just save you loads of time but also ensure better hiring decisions in the end.


Your next steps
Sign up for a trial of our remote hiring platform or book a call with us to learn more about how we can make it easier and faster for you to hire remote engineers. Our thorough pre-qualification process and verification of technical skills has made it possible for companies like yours to hire qualified engineers in just two week.
It's completely free to access a shortlist of candidates from our platform so why don't you give it a try? We're hoping to see you on Nixa.io soon!
Subscribe for more related content