Claire Snook
What To Consider When Hiring Remote Employees
Mar 19, 2021 9:30:00 AM
hiring remotely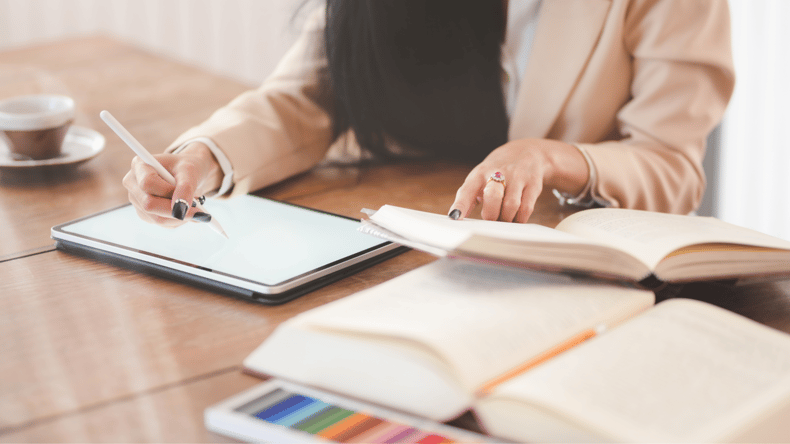 Disclaimer: We aren't legal experts but have decades of experience working with global companies and their remote teams. This article is based on our knowledge of general risks. Please seek legal advice from a specialist in your area for an in-depth understanding of your situation.
You've made the decision to hire permanent staff remotely, a great idea by the way; now it's time to consider what the legal implications are. Each issue could be a risk for your company, so nailing them from the beginning will prevent problems arising as the employment continues.


Taxes and payroll
Your tax obligations as an employer really depends on the type of contract that you sign with the candidate. If you enter into a B2B contract with the candidate, it becomes the candidate's responsibility to pay taxes out of their remuneration each month. But as a party of the B2B contract, you have some obligations to ensure that the candidate is paying taxes to their local government.
When entering into B2B agreements, you need to get the candidate's tax ID number. Ensure that you sign the contract with a legally registered business and not an individual. Signing a contract with a registered business is also important in terms of liability and potential breach of contract.
If B2B contracts aren't an option, the alternative is to use an international/local payroll provider or Employer of Record (EOR) service. If you don't have a subsidiary or legal presence in the country where the candidate lives, you can use a payroll/EOR provider like Remote.com to manage the local tax obligations and social security on your behalf. These companies specialize in international hiring and know the risk and compliance requirements when hiring people in a specific country.

Employment laws
Each country has its own employment laws, and within countries, some states will have different laws such as the US and Australia. When hiring workers from different countries, you'll need to ensure that you comply with the laws in their location, no matter the type of contract you sign. Your remote employee lives and works in this country and as a result, has to abide by these laws.
Your HR or legal advisors can help you understand what will be needed to employ a permanent member of staff in different countries. This could be anything from required insurance and pension savings, to documentation that the candidate needs to provide you as an employer.
Again, an international HR company or an international labour lawyer can manage this aspect on your behalf.


Health and safety
As an employer, you are obligated to ensure that your remote employees' working conditions are suitable, even at a distance. A remote worker's home is often their office as well, so make sure you conduct a workplace risk assessment. Your liability insurance might well require this too, don't forget to check!
A dedicated workplace could have tax implications as well for the homeowner. Talk to your worker to ensure they know what their responsibilities are, and anything that they should be aware of.


Data security
This is a big one for remote teams! During 2020 when millions of people were forced to work from home, cyber attacks increased by 260%.
The best way to protect your data is providing your remote team with secure laptops and phones that you can monitor. Otherwise, you'll need to provide their home device by providing them access to security and encryption to protect your data. Consider supplying them with a VPN to protect them as they go online.
Enable two-factor authentication on everything you can and encrypt documents and hard drives where possible.


Compensation
You'll need to decide early on how you'll pay your remote workers. There are general two ways that companies use to pay their workers:
A local salary pays people based on a calculation of local cost of living and the local
labour market competition.
A global salary that pays everyone the same fixed amount for the role and
experience level, wherever they are.
Spotify has taken the global salary approach, so that everyone is paid the same fixed amount for the role. Buffer is totally open about salaries and has a transparent salary formula using the Radford benchmark to work out their pay scale.

Management
Managing remote teams effectively can be a challenge but taking a different approach to manage them can go a long way! You'll need to be proactive to replicate office life and arrange a lot of the things that happen organically when people are together. This will include water cooler chats and social evenings. Set up a communication channel on a platform such as Slack, where people can talk and socialize freely.
Meanwhile, ensure you have meetings, training, support and development for each member of the team. They want to feel included and part of the company, and so demonstrate they're valuable through regular, structured contact. Check out our blog post on how to effectively manage a remote team for a deeper look at best practices.


Need some newbie advice?
We're here if you want to chat through any of the above or have any questions. We've been hiring remotely ourselves for the last couple of years and have also helped international companies hire engineers all over Europe. Our team of experts is here to guide you through hiring your next remote worker and making it as hassle free as possible.
Drop us a line.
Subscribe for more related content