Claire Snook
What Salary Should Remote Workers Ask For?
Jan 13, 2021 2:45:00 PM
remote work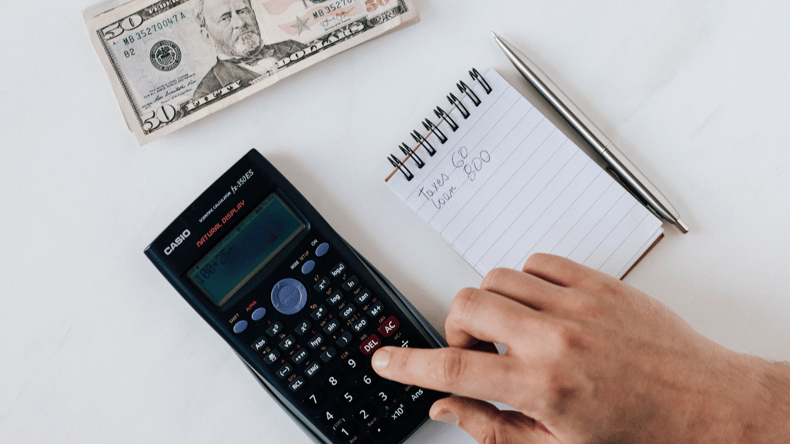 Leaving the desk in the office behind has plenty of benefits for remote workers, but knowing what salary to ask for can be a challenge. Being a remote worker opens you up to global companies, and salaries can vary enormously. Understanding the different salary models used by businesses employing remote workers can help you plan and negotiate your paycheck.
With so many great aspects to remote working, it's imperative to get the salary that's right for you. Companies that employ remote workers will know the local pay rates in your region. But they also know the value of an excellent experienced worker.
Let's start with digging into how to negotiate your salary.
Remote worker pay
There are plenty of factors involved in how much a company pays you such as industry, skills, experiences and reputation. Location will influence your negotiating position if your company uses this as a basis for their pay model.
Have a look at where the company is headquartered and then visit Glassdoor to see what employees have to say about the business. Find out what the median salary is for the role in their area. Check their competitors to see what they pay for a similar position. Companies generally keep their salaries in line with the industry, so do your research and find out what the median wage is - in their region and yours.
Reach out to recruiters who have worked with the company and their competitors to understand how much you should be requesting for the role based on your knowledge and experience.
Your experience
This is the big one! You have the skills they need and you need to sell this to them. As well as the core parts of the role which could include programming languages, security expertise, machine learning and AI knowledge, DevOps, cloud computing, there will be other skills they look for.
Project management abilities, communication skills, management know-how, networking, presentation/speaker experience are highly sought after. These skills make you a valuable prospect that go beyond the essential parts of the job description. They can help a company grow within the team and in the eyes of their peers.
List off your skills and your level of experience for each one, providing examples. This is where you can really boost your salary level.
Calculate your future costs
How much money do you need to live in the lifestyle you want? Will costs rise or drop if you move location? If you have a good salary now that works for you, consider if it will work in the future. If you plan to move to the US, will your salary pay for healthcare costs, for example.
Alternatively, if you live in Oslo or Paris and plan to move to a cheaper city such as Warsaw, will your company adjust your salary for living costs? If a company employees remote workers to reduce their costs, consider how this fits into your future plans.
Remote working
Once you have your base salary, consider your home working conditions and ask if the company would be willing to cover some or all of them. This can be items such as essential equipment (laptop, screen, internet), work-related travel, insurance, professional development budget, retirement options and more.
There will also be a difference between a full-time employed employee and a long-term freelance employee. Make sure you cover all additional costs as a contract employee.
Again, a little research can show you what to ask for from this company. Businesses are becoming more transparent in the packages they offer employees.
Salary models
There are several salary models in use which this article covers in detail, but here is a quick overview:
A local salary pays people based on a calculation of local cost of living and the local
labour market competition.
A global salary that pays everyone the same fixed amount for the role and
experience level, wherever they are.
Buffer uses a transparent salary formula. It uses a cost-of-living multiplier, that is added to an employee's base salary. The employee's location determines whether they live in a high, average, or low cost-of-living area. For expensive areas, the multiplier is 1x, so Buffer pays 100% of the San Francisco rate at the 50th percentile. It then drops to an average, which is 85% of the San Francisco rate. And then a low rate of 75% of the original San Francisco salary.
Next steps
If you have questions about the salary you should be commanding, drop us a line. We have deep knowledge of the tech industry at a global level.
Negotiating a salary is always tough but when you're prepared then it's much easier to get the paycheck you deserve. Being open when negotiating with the team about your experience and skills can score you the best salary. As mentioned above, more and more tech companies are also open about their pay models and structure, and this will make it easier for you to get the right salary for you.
Subscribe for more related content