Claire Snook
What Makes a Good Remote Manager
Apr 1, 2021 11:00:46 AM
hiring remotely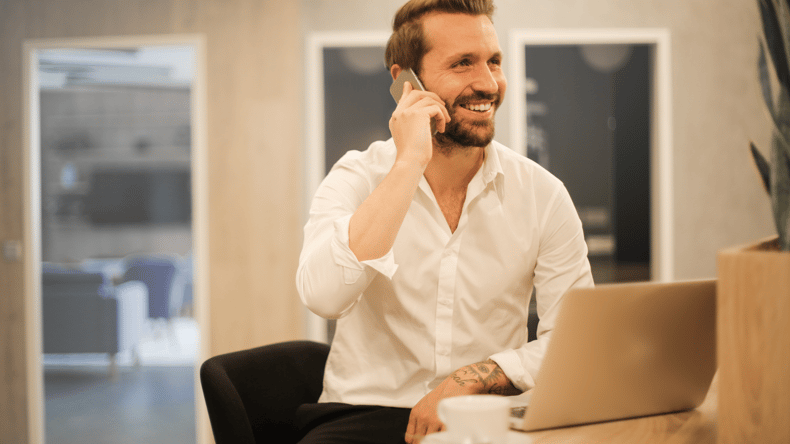 Working as a remote manager brings unique challenges. You have to manage people from a distance to ensure that targets are being met, both on time and on budget. At the same time, you must ensure that your remote workers are happy, healthy and productive without being able to check up on them at all times.
The most frequently reported challenges by remote managers is definitely the lack of in-person supervision and poor communication inside the team. Becoming socially isolated is also a well reported pitfall of working remotely, same is lack of access to information and overall company transparency.


Before you dive into any type of "secret sauce" to become the best remote manager possible, you should make sure to properly analyze your own- and the team's needs to identify what areas it would make sense to focus on. In the end, every manager is different and every team has different needs. Make sure to select some tactics and strategies that make sense for you and your team specifically, instead of striving to become excellent at everything. In most cases, that will only lead to mediocre improvement and no real sensation of improvement.


Areas to consider:
Bolster communication
Communication can be an issue even in an office with the team together. In a remote environment you need to work harder at it so that everyone has all the information they need. It's better to provide more information and regular meetings than not enough.



Technology
There's so much technology available to help you with remote working. As a remote team manager, look out for ones that really will make your life easier. From project management to communication to time tracking, there are platforms to support your team so they can focus on the important things.



Change focus to outcomes
Remote working is not about bums on seats and how long they sit there, but about what your remote workers are doing. It takes a rethink and a change in focus to look at what their output is.



Socialize
Even a remote team needs to kick back and share a beverage and jokes with each other. It's an important part of building company culture and trust within the team. Set out specific times each week where the team can chat over a coffee. Set up a quiz or games and encourage the team to get involved.



Be a leader
Your method of managing the team will be replicated by those around you. You must demonstrate the behavior that you want your team to display. Consider what makes a healthy and productive team, such as open and transparent discussion about work, problems etc. Now take the lead. You must be open and transparent about your work and performance for others to emulate.



Set expectations
As a good remote team manager, your workers need to know what your expectations are of them. What they are expected to do, how, when, where and why will help they understand the task and project in more detail. An employee without understanding what is expected of them could suffer from anxiety or could underperform as a result.



Feedback
As part of being open and transparent, feedback on how your teammates are doing. Don't wait until the annual review to let them know, feedback in a timely manner as it will resonate with them more. Construct your feedback to be positive as much as possible as generally people respond to positive and constructive feedback better than negative. Receiving bad feedback can really affect morale which could bring them and the team down.



Prep the team
They are here to delivery work so give them everything they need to successfully deliver. Any team will struggle without the right resources to hand. As a remote team manager, it's down to you to ensure they have the right equipment, technology, security and more. They want to deliver, give them the tools they need to do this.



Be understanding
Remote working has unique challenges that just aren't there with on-site work. From children and pets distracting at home to be socially isolated, prepare yourself and the team to cope with these challenges. You must be flexible and be empathetic. Your team will look to you on how to react and cope when situations arise; don't panic, stay calm and focused and your team will be too.



Be flexible
Have core hours where your team or most of your team can work together, but allow a degree of flexibility with remote workers. Remote workers may work better at different times of the day, and in combination with time zones it can be hard to keep track of when people are around. Have at least an hour or two where there is crossover between your team and arrange key meetings here.



Be structured
While you can be flexible with time worked, be structured in your work schedule. Plan out tasks and projects, give deadlines, arrange meetings along the way so that your team knows when they have to deliver. It also allows you to track progress of your team and make sure everything is on track.
Subscribe for more related content