Claire Snook
5 Ways to Build a Strong Relationships in a Remote Team
Feb 6, 2021 5:36:51 PM
hiring remotely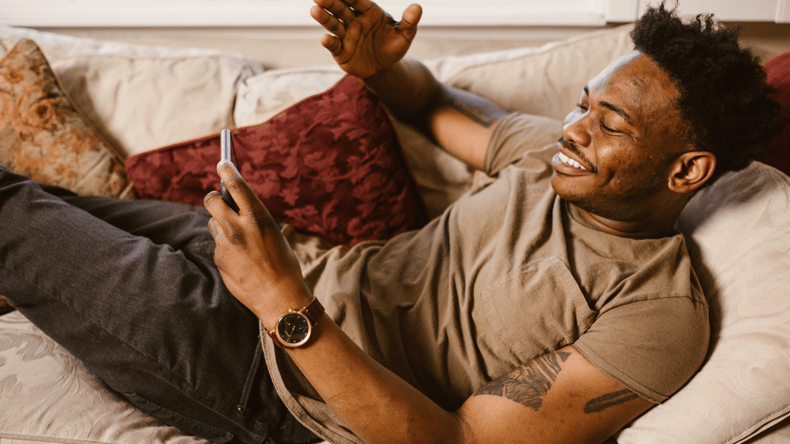 It's a big discussion right now, how to build strong relationships in remote teams. Before millions of people became remote workers due to the pandemic, they were able to establish working relationships through sharing an office or work space. A year later, people are moving companies and teams, and facing the same problems of creating relationships, only this time remotely.
It's worth investing in building team relationships, while your ultimate goal is increasing their productivity, strong connections within the team really do have an impact on their work. If a team member is unhappy then their work output drops and often so does the quality. If they enjoy working with their colleagues then this really helps with their productivity and general outlook.
A study by Gallup found that if you have a "best friend at work" you will be more engaged, produce a higher quality product, and have a higher wellbeing.
To build rapport within the team, discover what the motivations are for each person. Not everyone will like or want to do the same things, but try to understand what drives each person. Teams with a strong rapport do good work because they feel valued, they save time because they know each other so well and they take risks or try new things because they feel safe enough to do so.


Change your mindset
Not everyone is vocal about their lives, and the water cooler moments in the office make things easier to create connections. Communicating remotely makes building rapport much harder. We can't easily read each other over a screen. Humans get so much information from each other in face-to-face interactions in the form of non-verbal cues.
When we don't have these cues, then we usually assume the worst in the other person because we don't have all the information to understand their intent.
Change your mindset from negative to positive, and assume that people are being positive first. It can be easy to miscommunicate and so check in with team members if there appears to be a conflict. A cup of coffee and a chat with the parties could help get to the bottom of the issue.



Video calls to see colleagues
Always use video on calls with the team. As mentioned above, the visual aspect of meetings is incredibly important, to maintain eye contact and create a bond with your colleagues.


Celebrate good things
Use reminders for team members' life events such as birthdays and moving house, to send messages of congratulations and good luck. Send flowers or presents for big life events, repurpose the Friday beer fridge budget to nice things for the team. A six-pack of donuts will be very welcome for the monthly social!


Create social time
Researchers from Brigham Young University in the US found newly-formed work teams experienced a 20 percent increase in productivity on subsequent tasks after playing video games together for just 45 minutes.
Having a space where colleagues can share about their lives is important. It's not the daily catch up or the big meetings, it should be time set aside for this activity specifically.


The office radio
Zapier has created an office radio through providing everyone with Spotify premium accounts. They share an office playlist and people can add songs throughout the day. It's a simple gesture but forms a great sense of connection for the team. Plus, one or two of the songs can spark discussion as the team discovers who loves and hates K-pop, Zapier has created an office radior Dua Lipa.

Get on the gifs
Gifs and emojis communicate our thoughts and emotions clearly to colleagues. A study by Dr Owen Churches at Flinders university found that we react to them in exactly the same way as we do a real human facial expression.
They help make intent clear and demonstrate our reactions to a situation. Add Giphy to Slack and encourage emoji use in the team to add a little fun.


Next steps
Talk to us about how we can help you improve communications and rapport with your remote team.
And if you're looking to bolster your remote staff numbers, then we can also help you!
Subscribe for more related content