Claire Snook
11 Top Recruiting Tools for Fast Growing Companies
Mar 24, 2021 9:15:27 AM
hiring remotely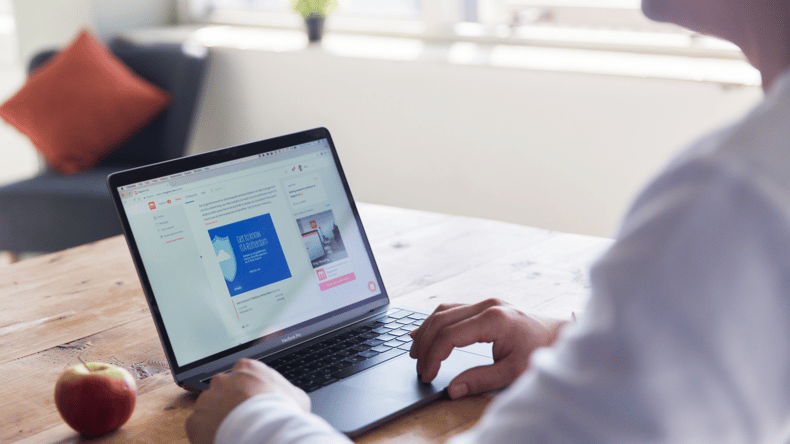 Having the right tools in place when recruiting new people to your company will help you reduce the risk of mishiring, turnover and even bad employer branding. Over the last years, recruitment tech has come a long way, with HR technology investment deals of $100 million or more made in Q3 2020. Find quality candidates from the get-go with top sourcing tools, test candidates skills with top assessment platforms and ensure top notch onboarding and retention through different employee management software systems.
This blog post lists out our favorite tools at each step of the hiring process. Read on to see how you can streamline your best hiring practices.


Sourcing your remote candidates
Finding and accessing enough qualified candidates is the first challenge. Posting a job description on your website won't be enough to source good quality candidates. It takes lots of time and money to manage the recruitment process yourself. Using a third-party to manage parts of your recruitment can change your recruitment process from five months to 14 days.
Nixa.io

is a recruitment platform that gives employers access to pre-qualified candidates who are looking for remote opportunities. As candidates are already qualified, you can go straight to final interviews. Saves you time, money and effort!
LinkedIn is a B2B networking platform that has job posting opportunities. It has millions of members around the world so your job posting can get plenty of eyes on it.


Assessing remote candidates
Once you've found suitable candidates, ensure they have the skills you need for your remote team. Take the stress away from your managers and use online tests already available to whittle down the list of candidates.
Applicant tracking systems and talent operations
These systems aim to streamline a company's recruitment process at every stage by automation. They also aim to introduce more data-driven decision making by offering companies the framework they need to understand the talent operations better. We would recommend doing a proper analysis of your company's need before investing in an ATS as they all offer different functionalities and features.
Workable

is an all-inclusive ATS to manage your recruitment process from start to finish. From finding candidates, to completing assessment through different integrated tools, to sending out the offer at the end of the process. It's one of the largest ATS available and aimed at mid and large-sized businesses. You can customize the process to suit your workflow.

Beamery

is a Talent Operating System built to attract, engage and retain world class talent, to power the best candidate experience and to manage the entire journey within one platform. They also offer data insight based on deep learning capabilities so you can better predict how to acquire and manage talent in the future.


Human Capital Management Software
Once your remote team is in place, there is plenty of software to help you manage them effectively. The software can provide you with insight into an employee's productivity, time worked, track onboarding procedures, and even help you plan their training and career development.
Personio

is a HR software built specifically for small to medium sized companies. It's a one-stop solution to manage all of your employees and to keep track of both payroll and career development.

SAP SuccessFactors

is an HCM that is used by 43% of the Fortune 500 companies. It's designed to be used by companies of all sizes in more than 60 industries.

Workday

is a HR and finance management software that was named a Leader in the Gartner 2020 Magic Quadrant for Cloud Financial Planning and Analysis Solutions Report based on its ability to execute and completeness of vision.


Get started on the right track
Researching, selecting and setting up your recruitment stack is a time consuming, but important job. If you are interested in learning more about Nixa.io as a sourcing tool to start off with, let us know. We can help you get access to a pre-qualified pool of candidates that have already been assessed and screened by our team of experienced recruiters. With this one covered, you can focus your time towards final interviews and candidate/employee management. Convenient right?
Subscribe for more related content